Smart Buildings: A Status Quo Check
Organizers: Rong Su, Christos G. Cassandras
Time/Date: 8:55 AM - 5:00 PM, December 16, 2018
Location: Splash 15-16, Fontainebleau in Miami Beach, Florida, USA

57th IEEE Conference on Decision and Control, Miami Beach, FL, USA, December 16-19, 2018
Abstract: A smart building is a structure that uses automated processes to control the buildings operations including heating, ventilation, air conditioning, lighting, security and other systems. A smart building uses sensors, actuators and microchips, in order to collect data and manage it according to pre- scribed functions and services. This infrastructure helps owners, operators and facility managers improve asset reliability and performance, which reduces energy use, optimizes how space is used and minimizes the environmental impact of buildings. Making a smart building, or making a building smart, begins by linking core systems such as lighting, power meters, water meters, pumps, heating, fire alarms and chiller plants with sensors and control systems. The key feature of a smart building is "integration". In this workshop several active researchers in this field will report their recent technical progresses at both individual and program levels on smart buildings, and some visionary discussions on the roles of IoT and data analytics, aiming to showcase some recent achievements and at the same time identify challenges ahead in order to arouse more interests and efforts at a broader societal level to ensure research sustainability.
Organizers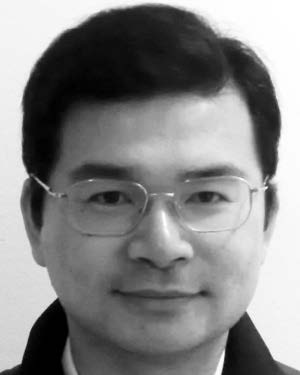 Assoc Prof Rong Su, School of Electrical and Electronic Engineering, Nanyang Technological University, 50 Nanyang Avenue, Singapore 639798, Email: rsu@ntu.edu.sg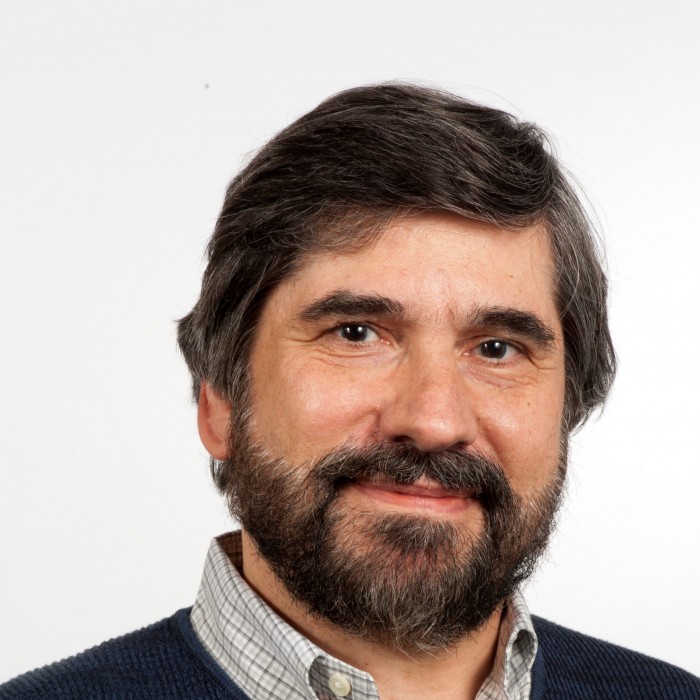 Prof Christos G. Cassandras, Division of Systems Engineering, Department of Electrical and Computer Engineering, Boston University, Brookline, MA 02446, USA, Email: cgc@bu.edu
This workshop is technically co-sponsored by the Smart Cities Technical Committee and the Discrete Event Systems Technical Committee in IEEE Control Systems Society.
Topics
Topic 1: Load management over multiple buildings
Integration of Smart Buildings into Smart Distribution Grids for Voltage Regulation

Abstract: One of the important features of a smart grid is a periphery that is becoming increasingly intelligent. High penetration of renewable energy based generation in distribution grid can introduce significant challenges for carrying out efficient Volt/Var Control. One of the main difficulties is the associated uncertainties and intermittencies which can cause voltage regulation to be quite difficult. Demand Response, where consumption is made flexible, can help ease this diifficulty. In this talk, the use of smart buildings, that represent one of the main building blocks of Demand Response for voltage regulation will be explored. In particular, how these units can be integrated in a Distribution Grid for better voltage regulation will be examined.

Artificial Intelligence in Cyber Physical Energy Systems - Event-Based Learning and Optimization

Abstract: Cyber physical energy system (CPES) is where information and energy merges to- gether to improve the overall system performance including economic, comfort, and safety aspects. Artificial intelligence which are enabled by internet of things, big data, and cloud computing, has a big role in the optimization of CPES. In this talk, we focus on a real problem in smart buildings, in which multiple buildings are connected into a micro grid. The renewable energy such as solar power and wind power are generated locally in the building, stored in the building, and consumed in the building by plug-in loads and electric vehicles. There are models to predict the power generation and consumption in minutes, hours, and days. And there are models to predict the power generation and consumption in individual buildings or a group of buildings. We developed a multi-scale event-based reinforcement learning method which makes decisions only when certain events occur, and uses policy projection and state and action aggregation to connect the models in multiple scales. The performance of this method is demonstrated by numerical examples. We will also discuss extensions of this method to distributed optimization. We hope this work sheds light to the optimization of CPES.

Transactive Control of Smart Buildings for Demand Response

Abstract: As distributed energy resources (DERs) are becoming prevalent in power distribution systems, various control schemes have been developed to engage various DERs ranging from the small-sized resources (end-use appliances, electric vehicle, energy storage, etc.) to large-sized resources (residential and commercial building) in participating into grid operations. Among these proposed control strategies, transactive coordination and control have attracted considerable research attentions. It uses economic or market-like constructs to manage distributed smart grid assets and is amenable to problems where self-interested entities are coordinated to achieve global control objectives. Transactive control framework actually complements the conventional centralized control framework associated with direct load control. It is based on distributed control and has the significant advantages of scalability, exibility and interoperability. Furthermore, it fully respect individual entities preference and privacy. In this presentation, the latest development of behind-the-meter transactive design for smart buildings will be discussed. Field demonstration results will also be presented to illustrate the effectiveness of transactive control design for demand response.

Bridging Machine Learning and Controls for Intelligent Buildings

Abstract: In January 2014, the east coast (PJM) electricity grid experienced an 86X increase in the price of electricity from $31/MWh to $2,680/MWh in a matter of 10 minutes. This extreme price volatility has become the new norm in our electric grids. Building additional peak generation capacity is not environmentally or economically sustainable. Thus, the focus has shifted from energy efficiency to energy exibility. Our AI platform provides energy and cost savings by strategically shifting loads, shaving peak demands and automatic climate con- trol while tracking volatility in the price of electricity. It learns from historical energy usage patterns to make recommendations on how to best choose equipment settings across thousands of controllers to reduce power consumption while ensuring custom comfort conditions. Energy Flexibility software-as-a-service enables commercial and industrial customers to reduce their demand charges on monthly bills and maximize their financial rewards by participation in Demand Response programs. On the supply side, utilities use it to reduce their financial risk by getting better insights into available energy exibility across their portfolio of clients. At the heart of our solution lie the learning algorithms that capture whole-building and zone-level models from historical operation data with 96-98% accuracy. The low-touch and low-cost approach taps existing building setpoint/thermostats and meter data from the Building Management System and does not require additional sensors or intervention. It enables MPC with machine learning algorithms reducing the cost and time of modeling by three orders of magnitude.

Controlling Aggregations of Flexible Building Loads: A PDE Approach

Abstraction: Energy storage is one of humanitys greatest technological challenges. As societys size and energy appetite grow, we must seek solutions that facilitate penetration of renewable energy and enhance efficiency, particularly in the transportation and power system infrastructures. This talk focuses on modeling, estimation, and control challenges in the demand-side management of exible loads in the smart grid. Aggregations of large-scale distributions of exible loads can be elegantly modeled by partial differential equations (PDEs). This modeling framework enables one to perform analysis, estimation, and control design using recently developed techniques in PDE control theory. We explore this framework for managing populations of building loads, such as thermostatically controlled loads (TCLs), electric water heaters (EWHs), and plug-in electric vehicles (PEVs).
Topic 2: Emergency handling in smart buildings
Coordinated Robot-assisted Human Crowd Emergency Evacuation

Abstract: Many emergencies require people to evacuate a building quickly. During an emergency, evacuees tend to rely on default decision making, such as exiting the way they entered, following a crowd, or sheltering in place, which may put them in danger. When a crowd attempts to exit through a single exit, choke points and crowd congestion may impede the safe ow of evacuees, potentially resulting in a stampede of people and the loss of human lives. Nowadays more and more situations demand a quick, coordinated evacuation of hundreds or thousands of people. In this talk, we will introduce our recent work on using mobile robots to direct evacuees for a rapid and orderly evacuation. Emergency response robots may save human lives by quickly guiding people to open exits. Particularly, we focused on the mathematical modeling of human crowd and investigate how to optimally deploy robots to guide human crowds in an efficient and safe manner during an evacuation process. Inspired by social force model and mean field game theory, we model pedestrians as Brownian agents using stochatsic differential equations. We further incorporate the impact of the robots in the Brownian agent model for the microscopic individual pedestrian and obtain the corresponding Kolmogorov equation to describe the crowd dynamics evolution at the macroscopic level. Then, a two-step hierarchical structure is proposed to solve the robot deployment and command selection problem based on our modeling framework. We are also going to discuss some encouraging simulation results and potential future directions.
Topic 3: HVAC control in smart buildings
IoT-Based Scalable HVAC Control

Abstract: This talk presents an Internet of Things (IoT) prototype that implements a novel hierarchical control approach called the Token Based Scheduling Algorithm (TBSA) to save energy in heating, ventilation, and air-conditioning (HVAC) systems in commercial buildings. The IoT prototype is formalized with an architecture that encapsulates the different components (hardware, software and their integration) along with their interactions. A detailed description of these different components, communication among them as well with the cloud and legacy Building Automation System (BAS) is presented. In addition, the simple modifications to the existing HVAC control for translating TBSA from being an abstract optimization application to an active HVAC control strategy is presented. This involves experiments and non-intrusive modifications to the existing BAS control loops. The investigation also enhances the TBSA by including soft-constraints in the optimization model and recursive learning for updating zone thermal models in a large commercial building. Our investigation illustrates that by combining the IoT with the TBSA, an otherwise rigid and centralized BAS control architecture can be transformed to a more exible decentralized one. In addition, desirable features such as better scalability, engineering simplicity, and performance can be achieved by deploying upgrades on lowcost devices over legacy BAS. The IoT prototype and TBSA implementation are illustrated on a test-building in Nanyang Technological University, Singapore having 85 zones with variable air volume controlled HVAC system. Our results shows that the integration of IoT and TBSA meets the envisioned benefits such as scalability in terms of a number of zones, economic upgrade with faster payback times, and less disruptive modifications. The energy savings is around 20% in the test bed with an average payback time of 1-1.5 years.
Topic 4: Indoor positioning
Indoor Positioning Systems: Some Recent Development and Challenges

Abstract: The Internet of Things (IoT) envisions a highly networked future where every object is integrated to interact with each other, allowing for communications between objects, as well as between humans and objects. In this talk, we shall focus on indoor positioning and localization of objects and individuals which is essential to IoT. The demands for indoor location based service have increased significantly in recent years. We shall discuss opportunities and challenges of indoor localization such as environmental dynamics, device heterogeneity and tedious calibration requirements, and present solutions to these challenges. Machine learning methods are leveraged to develop algorithms for indoor positioning and human activity recognition based on received signal strength (RSS) and channel state information (CSI). With the WiFi indoor positioning system we have developed in recent years, we shall demonstrate some applications in smart buildings such as localization, navigation, and occupancy based cooling. The talk will be concluded with directions for future research.
Topic 5: Data analytics for buildings
Data Analytics for the Built Environment

Abstract: Machine learning methods applied to large data sets have transformed many scientific and engineering disciplines. Enormous data corporated from the built environment exist but the value of such information remains largely hidden and consequently, unexploited. In this talk, we will present our research in analytics engines to analyze building data with particular attention to the following issues: (1) Modeling occupant needs and preferences that can be fulfilled by intelligent building control systems, and their behavioral response to energy reduction incentives; (2) Assessing the system state for preventive maintenance scheduling and low-latency fault detection of building components; (3) Identifying characteristics of highly energy efficient buildings at the community-scale; (4) Making aggregate data and data analytics algorithms and software available to the community using widely acceptable open source principles.
Topic 6: Integration of buildings technologies and beyond
Smart Building to Smart City Integration: A Hetero-functional Graph Theory Approach

Abstract: Smart building technology has allowed for advancements in the integration and holis- tic control of building services to provide a higher standard of living for its occupants. Addi- tionally, smart building technology provides unparalleled control and data about the occupants behavior. These advancements are essential for numerous societal challenges, such as decar- bonization, reduction of water consumption, and chronic diseases. Individual household level innovation has led to opportunities to further society as a whole. Smart buildings, consequently, dont operate in a vacuum. Infrastructure systems enable smart buildings by providing critical services such as electric power, natural gas, potable water, wastewater collection, and trans- portation. These infrastructures are interdependent, and the interface with a smart building is just one such example. The existing literature has struggled to integrate interdependent in- frastructures and assess them as one, whereas smart buildings prove that there is need for an integrated approach. This workshop presentation expands the system boundary beyond the building level, to look at the interfaces of smart buildings to a smart citys interdependent in- frastructure systems. Hetero-functional graph theory provides a novel mathematical framework to model interdependent smart city infrastructure systems. Rooted in the establishedf fields of Graph Theory, Axiomatic Design, and Systems Engineering, it facilitates the construction of a single mathematical model that incorporates multiple, unlike engineering systems. Recent ap- plications include the energy-water nexus, electrified transportation, and interdependent smart city infrastructures. Smart buildings interact with all smart city infrastructure systems and it is therefore necessary to investigate their integration with the surrounding context.

Designing a Living Laboratory for Building Energy Efficiency in the Tropics

Abstract: SinBerBEST (Singapore - Berkeley Building Efficiency and Sustainability in the Tropics) is a large, multidisciplinary program, with participants from UC Berkeley and several Universities in Singapore. We have recently outlined a comprehensive approach for reducing energy consumption in Green Mark 2010 commercial buildings by almost 50%. We are now in the process of launching a living laboratory in collaboration with Singapores Building and Construction Authority (BCA), in order to run a multi-year experiment in an actual, operational office space in Singapore. Our living laboratory is now in its final design stages and will operate for three years in a fully remodelled 700m2 oor of a state of the art low energy building. This presentation will summarise our preliminary results to date and will describe the modelling and design of this facility, as well as the various long term experiments that will take place.
Workshop Goals
to report and showcase several recent technical progresses related to smart buildings at both individual and program levels, and some visionary discussions on the roles of IoT and formal design methods.


to identify challenges ahead which, although hindering the current research efforts, are critical for developing smart buildings, in order to arouse more interests and efforts at a broader societal level to ensure R&D sustainability.
Intended Audience
This workshop consists of two types of presentations: (1) reports of recent individual research progresses on specifc topics, e.g., evacuation, power management, sensing, indoor positioning, and data alaytics, and (2) showcases of some major research efforts in Singapore on smart buildings. The first type of presentations may require audience to have some technical background in modeling, control and optimization, thus, suitable for researchers and senior graduate students in relevant felds. The second type of presentations is accessible to all kinds of audeince, e.g., researchers, engineers and undergraduate/graduate students, due to their illustrative nature with minimum technical exposures. To help registered audience better undertand the presented materials, a printout of each presentation will be disseminated during the workshop.
Workshop Schedule (full-day: 8:55 - 17:00)
Presentation Title
Speaker
Time Slot
Opening Speech
Rong Su
Nanyang Technological University
8:55 - 9:00
Bridging Machine Learning and Controls for Intelligent Buildings
Rahul Mangharam
University of Pennsylvania
9:00 - 9:30
Integration of Smart Buildings into Smart Distribution Grids for Voltage Regulation
Anuradha Annaswamy
Massachusetts Institute of Technology
9:30 - 10:00
Tea Break
-
10:00 - 10:30
Indoor Positioning for Smart Buildings
Lihua Xie
Nanyang Technological University
10:30 - 11:00
Transactive Control of Smart Buildings for Demand Response
Jianming (Jamie) Lian
Pacific Northwest National Laboratory
11:00 - 11:30
Controlling Aggregations of Flexible Building Loads: A PDE Approach
Scott Moura
University of California, Berkeley
11:30 - 12:00
Lunch
-
12:00 - 13:30
Artificial Intelligence in Cyber Physical Enery Systems - Even-Based Learning & Optimization
(Samual) Qing-Shan Jia
Tsinghua University
13:30 - 14:00
Designing a Living Laboratory for Building Energy Efficiency in the Tropics
Costas Spanos
University of California, Berkeley
14:00 - 15:00
Tea Break
-
15:00 - 15:30
Smart Building to Smart City Integration: A Hetero-functional Graph Theory Approach
Amro M. Farid
Dartmouth College
15:30 - 16:00
IoT-Based Scalable HVAC Control
Rong Su
Nanyang Technological University
16:00 - 16:30
Coordinated Robot-assisted Human Crowd Emergency Evacuation
Hai Lin
University of Notre Dame
16:30 - 17:00
CONTACT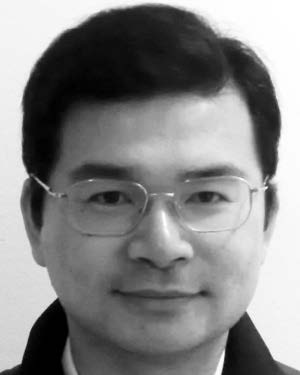 Assoc Prof Rong Su, School of Electrical and Electronic Engineering, Nanyang Technological University, 50 Nanyang Avenue, Singapore 639798, Email: rsu@ntu.edu.sg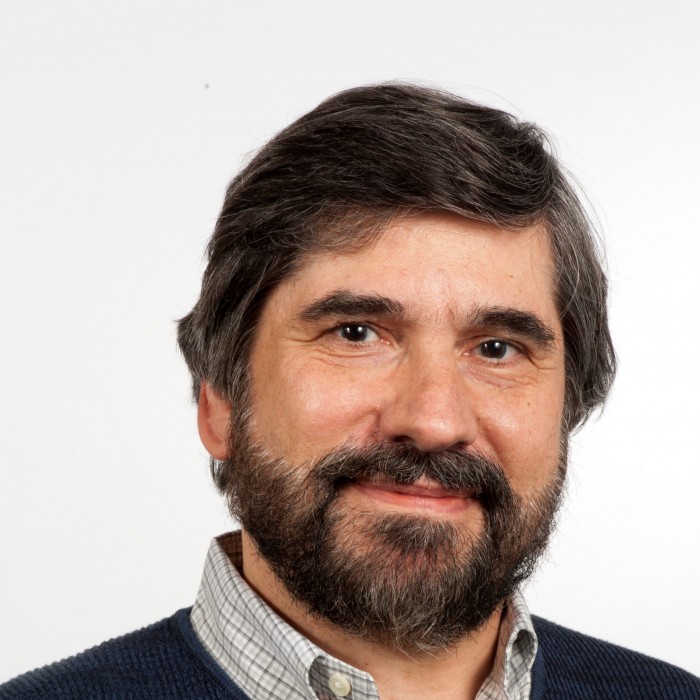 Prof Christos G. Cassandras, Division of Systems Engineering, Department of Electrical and Computer Engineering, Boston University, Brookline, MA 02446, USA, Email: cgc@bu.edu